Your browser is incompatible with this site. For optimal viewing, please use Edge or Google Chrome.
Floor Maintenance Services
Safety-driven tailored solutions for maintaining floors provided with uncompromised customer service
It takes more than just daily floor cleaning to truly preserve the life of the floor and protect your facility investment. Metroclean has trained and knowledgeable floor technicians who understand how to shampoo a carpet just as well as they can polish marble flooring. Each floor surface type, based on its foot traffic and usage, requires a different maintenance program and approach. Since tailored solutions are instrumental for providing exceptional service, Metroclean proudly offers customizable floor maintenance schedules and programs.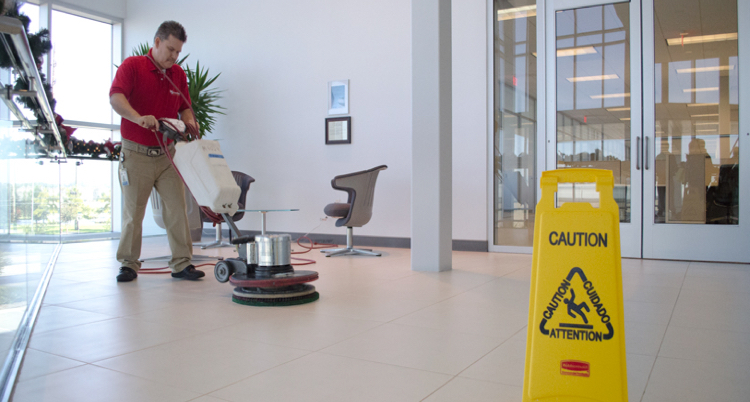 Discover all of Metroclean's Exceptional Services.